3 years ago, I was a proud nerdy student and loved reading everything ever documented!
News columns on the internet, books from old libraries, books in science labs, and books on salon tables were my best picks.
But when the pandemic hit in 2020 and my CA final exams got postponed indefinitely,  I knew not what to do with the information overload.
Since I was soaked with information from the finance field, I decided to write about finance, targeting the non-finance folks.
I started my first blog StockSandhya in 2020 to document my learnings about personal finance, cryptocurrency, and the stock market.
This was the beginning of my writing journey and it happened serendipitously!
YouTube and free learning platforms added to my understanding of marketing and branding and switch from finance. Learning a new writing skill every week was a high for me!
Nobody read my content initially. But someone somewhere is always noticing, you know!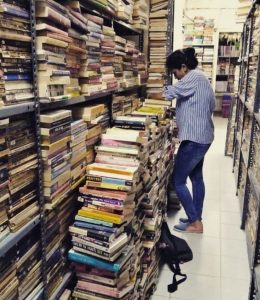 One person referred me to another, and then to brand(s). I also put my foot down to reach out shamelessly to brands! Coz, why not?
The quality I delivered, helped brands fulfill their marketing and business fantasies!
Content and copies written by me were presented before top brands like Asian Paints, AR Rahman, Netflix India, Unacademy, Singhania Education, and more.
Like I said before, someone somewhere always watches sincere, consistent players, and refers you to another person or brand.
Post two and a half years of freelancing, someone watching, referred me to Prateek Chugh, Business Head of Classplus. (Classplus is an EdTech, soon to be a Unicorn)
The two interviews of 30 minutes each electrified my enthusiasm to work at a start-up.
Today I mark 6 months with Classplus and boy, haven't been more grateful!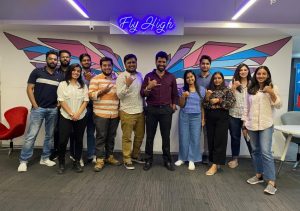 I was given opportunities to work on content for Social Media, Product, Events, Landing Pages, Sales Pitches, Podcasts, Training, Press Release articles, and more!
I think that's the best part about working in a startup!
The freedom, the push, the situations that make you stare at ceiling before you sleep and say to yourself  – "I never thought I could do this/learn this/achieve this/face this/excel at this!"
The high of an unambiguous opportunity that gives you inexplicable positive results!
The endless opportunities, the acceptance of new ideas, and the scope of learnings.
More than the learnings within the office boundaries, Classplus gave me new life experiences!
Flying to new cities to meet clients making crores of revenue in a month to understand their business, fist bumps with the friendly founders, the brainstorms on bean bags, meeting celebs and influencers who are killing it on the digital media, and more!
I met, spoke, and loved every minute with CA Rachana Ranade mam, Asmita Patel mam, Manish Pandey, PR Sundar, Pranjal Kamra, Anant Ladha, and many many other living legends!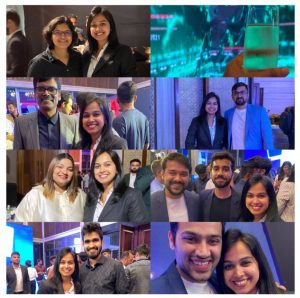 Nothing but gratitude to Classplus and my reporting manager Prateek Chugh for the opportunities unfathomable by me!
6 months in Classplus and I can see steady growth in my personality and portfolio! All smiles and feat!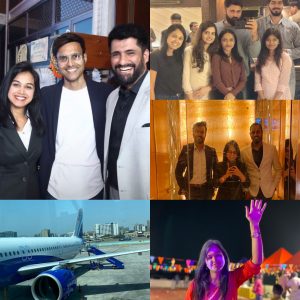 Shoutout to learning, parties, team lunches, catching flights and the Spartan hustle at Classplus!